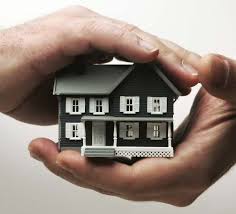 Deciding when, or if, to hire a property management company can be a difficult task. It is important to understand how a company like Riner Rentals can benefit you. At Riner Rentals, we offer a full range of property management services tailored to you as an investor, homeowner, or landlord.
Finding the Right Tenants
The implications of having bad tenants can be frustrating and costly. Our application and screening process work towards finding the right tenants for your rental property. This results in timely rent payments, longer rental periods, and less wear and tear on your property.
Variety of Services
Finding the right tenants is only the beginning. As property managers, we take care of:
Advertising and showing your property
Collecting rent
Responding to complaints
Maintenance requests
Legal matters
AND SO MUCH MORE!
Our office is open Monday-Friday from 8am-5pm, Saturdays from 9am-1pm, and Sundays by appointment. For maintenance requests and emergencies, we offer 24/7 support from a qualified on-call property manager. Our goal is to be totally accessible at any time should the need arise for our owners, tenants, and neighbors in Harrisonburg and Rockingham County.
No Hassle Management
Managing your own property can be stressful, but we think that giving over those responsibilities to Riner Rentals will help you discover greater piece of mind knowing your investment is being taken care of by professionals. We aim to treat every property we manage as if it were our own! Owner involvement varies, and we are willing to discuss options that may be more suitable for you. Feel free to contact us at anytime with questions.
For more information, you can also check out our website here. We encourage you to click around and learn more about our company, staff, as well at the Harrisonburg and Rockingham County area. There are so many reasons to call our area home!
Until Next Time,
The Riner Rentals Staff
"For ALL your housing needs in Harrisonburg and Rockingham County, VA!"