Our Services
Harrisonburg Property Management
We offer a full range of property management services tailored to you as an investor, homeowner, or landlord. We have an extensive portfolio of single family homes, townhouses, condos, student housing and apartments in the Harrisonburg and Rockingham County area.
Benefits of using Riner Rentals
No hassle management
Automated owner statements and direct deposit
Industry leading marketing tools and integrated website
24/7 maintenance request handling, as needed
Prompt Response to Tenant Requests
Reduced vacancy rates
Reduced time on market
Industry specific, local knowledge and experience
Flexible Management Options for Property Owners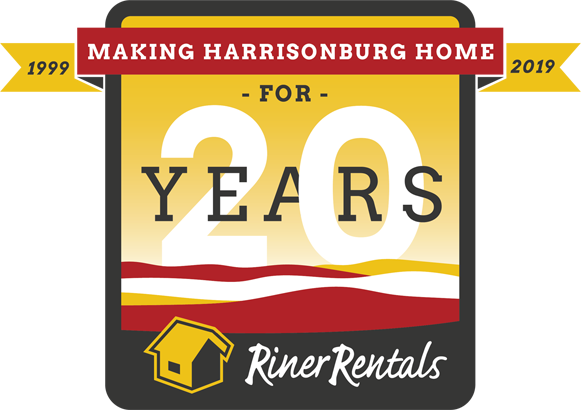 Featured Residential Properties
Requesting data, this process might take a few seconds.
Featured Student Properties
Requesting data, this process might take a few seconds.
I'm an Owner
If you lack the time, expertise, or patience needed for day-to-day management of your real estate investments, Riner Rentals can help you SUCCEED:
I'm a Tenant
Whether a longtime Riner Rentals tenant or someone actively searching for the perfect new home, you've landed at the perfect place. We're here to make sure that we do all that we can to help you find, qualify for, and move in to your dream rental in Harrisonburg or Rockingham County. We hope you'll fill out our online application or contact us by email or phone so that we can match you with one of our great rentals in the area. If you're new to Harrisonburg or Rockingham County, WELCOME! If you're an area native or have called our area home for years, we're glad we can help you find a great fit in a great community. We're proud that our home is/will be your home, too. Let us know how we can help serve you with our local knowledge and local staff who love calling Harrisonburg and Rockingham County home as much as we know you will.
Whatever the reason, we're glad you're here!
Because at Riner Rentals, it's not just a RENTAL; it's HOME.
Testimonials
Friendly and easy to work with. Would definitely suggest Riner.

Tom

I wished I would have started using Riner Rentals years ago. As a property owner they take care of the hassle, are easy to deal with and friendly along the way. Riner is worth every penny.

Thomas

I have been using Riner Rentals for 15 years. They deliver the best service and respond immediately to my requests/questions. I started with Bill Riner and now deal with his son Paul. Just recently I visited their office and was super impressed with the staff and how neat and well organized the office is. It's always good to see smiles on staff.

Del Konnor

RINER RENTALS has done a great job keeping my rental property filled and solving all problem as they occur. I greatly appreciate the bookkeeping. It make every thing easier FOR ME at tax time. THANK YOU for a job WELL DONE.

Thao K. Hedrick

Very reliable, dependable. Staff good to work with. I have been VERY pleased with Riner Rentals.

Herb

This is the perfect experience as an owner looking to rent out the property.

Scott
Contact Us
WE LOVE TO HEAR FROM YOU!
Whatever the reason, we love hearing from our tenants, property owners, and neighbors. Just drop us a line and we will be back in touch as soon as possible to answer questions or arrange a meeting or phone call.  We really do LOVE to hear from our community of tenants, owners, and friends. Just fill out the simple form here, choose your reason for contacting us, and we'll make sure the right person reaches out to take care of you. Because at Riner Rentals, it's not just a RENTAL; it's HOME.
Riner Rentals
1587 Port Republic Rd., Suite #3 Harrisonburg, VA 22801
Phone: 540.438.8800
Fax: 540.437.1833
Email: rinerrentals@rinerrentals.com
Mailing Address
P.O. Box 1391
Harrisonburg, VA 22803
Office Hours
Monday-Friday: 9:00am – 5:00pm
After Hours Drop Box available for rent checks!